On the Role of the Rockefeller Foundation in Establishing Theatre Education Programmes and Transnational Theatrical Spaces in Turkey during the Cold War
Abstract
This article focuses on the American impact and, in particular, that of the Rockefeller Foundation on the theatre landscape of Turkey, especially on its educational programmes. In the years of the Cold War, Turkey played a strategic role for the United States. In order to establish an ideological base against the nearby Soviet Union, the Rockefeller Foundation was used to build up and fund a network of artists and academics, which included theatre professionals and academics in Turkey. The article also attempts to show the transnational spaces that have emerged for some artists as a result of the opening to the US.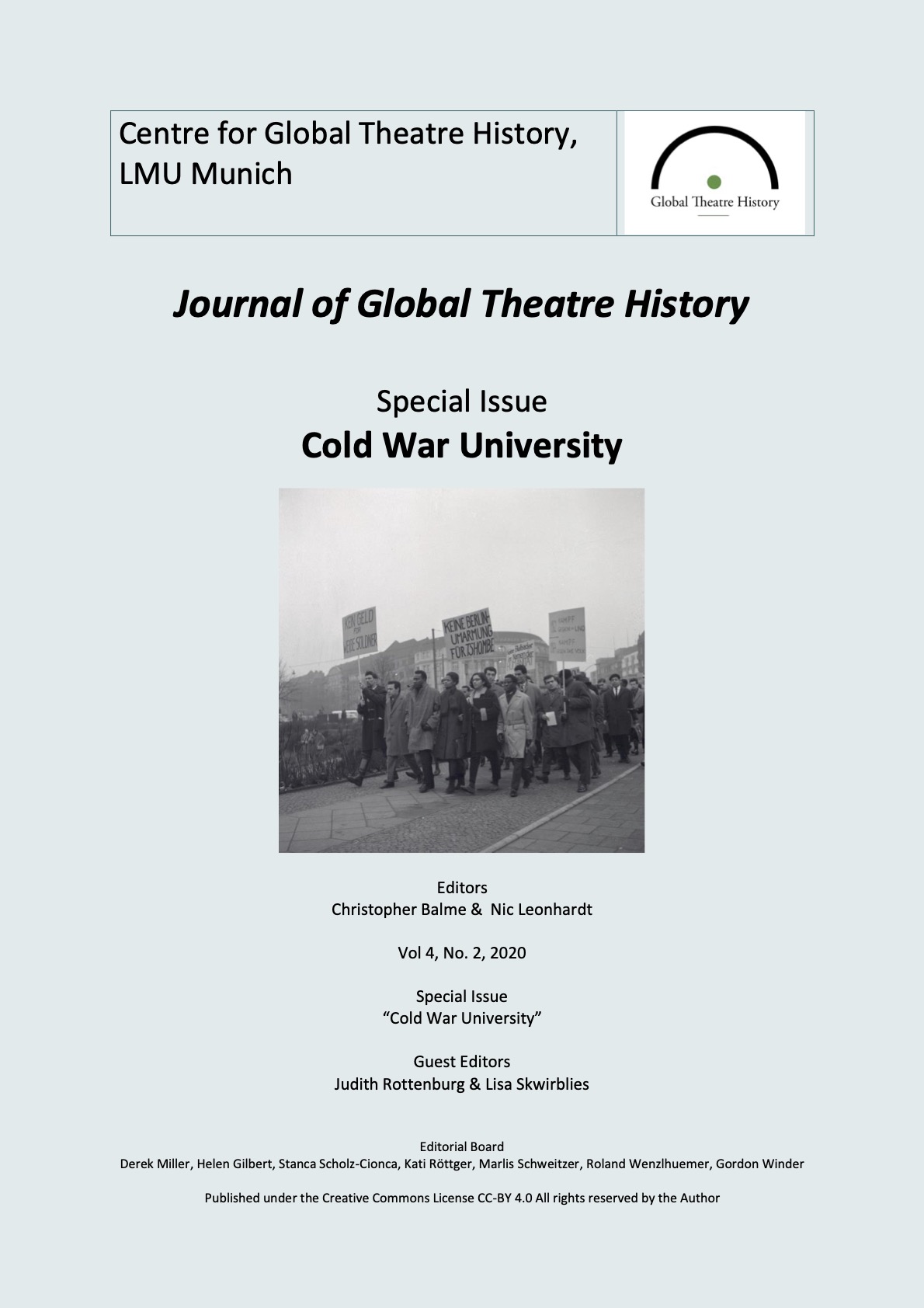 Downloads
License
Copyright (c) 2021 Hasibe Kalkan
This work is licensed under a Creative Commons Attribution 4.0 International License.