The University of the Theatre of Nations
Explorations into Cold War Exchanges
Abstract
The article analyses the Cold War history of the University of the Theatre of Nations, a project developed by two international organisations, the Theatre of Nations Festival and the International Theatre Institute. By placing the university project within the larger framework of theatre exchanges and training programmes developed during the post-war period, the article discusses the role played by these international organizations in creating spaces where theatre practitioners from all over the world could acquire contacts and build networks that connected them to their peers despite ideological divisions. Within this framework, the article shows the contribution made by Eastern European practitioners to the development of the Theatre of Nations University and to projects implemented by the International Theatre Institute throughout the Cold War period.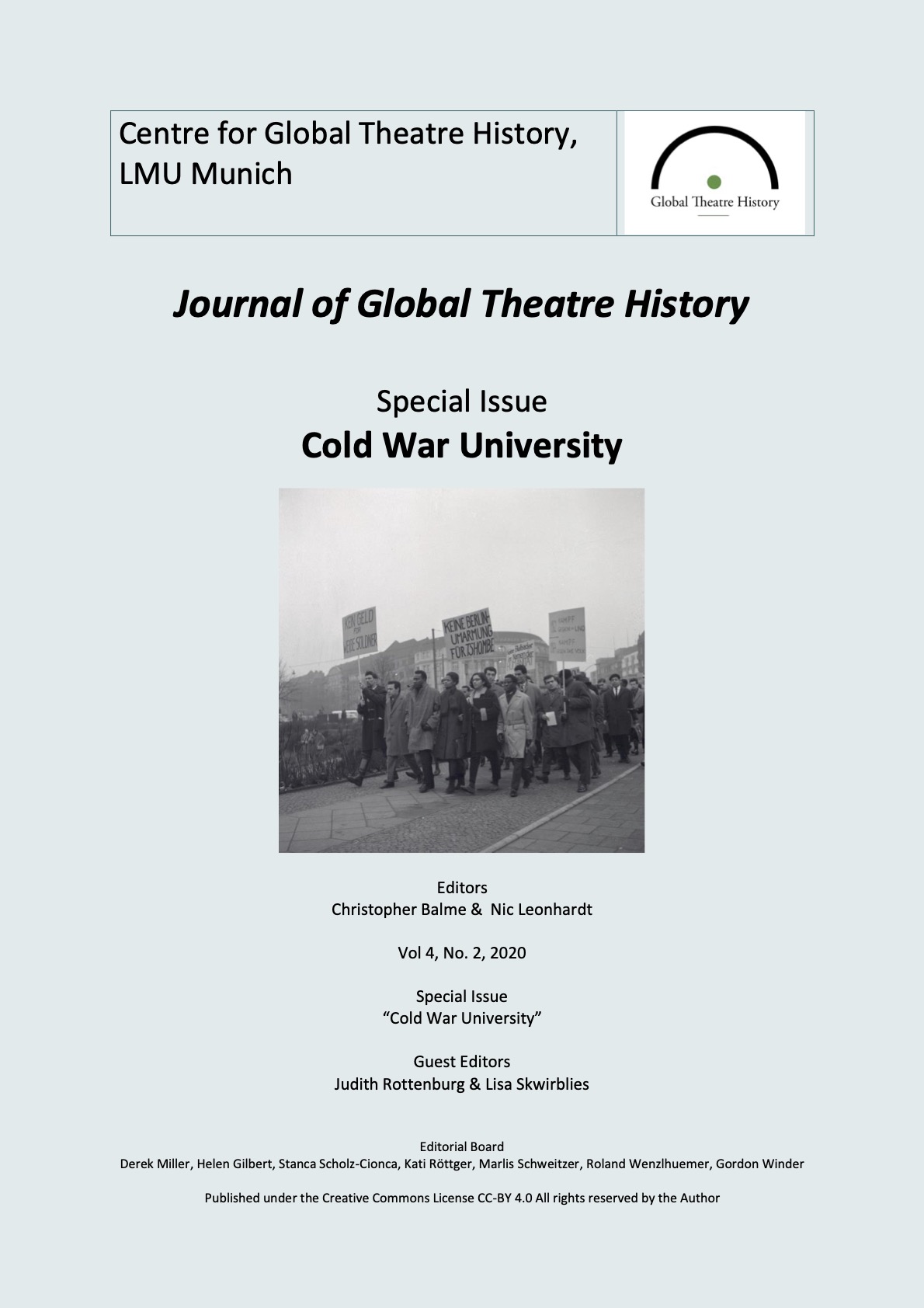 Downloads
License
Copyright (c) 2021 Viviana Iacob
This work is licensed under a Creative Commons Attribution 4.0 International License.