Performing the Politics of Non-Alignment in Cold War Germany
Abstract
This article discusses the history of postcolonial student migration and the under-researched repertoire of decolonial protest performances in Cold War Germany. It shows how the recruitment of hundreds of African and Asian students in the mid-1950s to visit universities in the two Germanies led to political and performative interventions of the Global South students across the Iron Curtain and to political coalitions with the nascent West German student movement. From a specific theatre and performance studies approach, this article explores these decolonial protests through the lens of performance and argues for a new approach to protest culture, one that goes beyond static and reified conceptions and instead allows us to understand the immediate and material effects such protest techniques had for those protesting.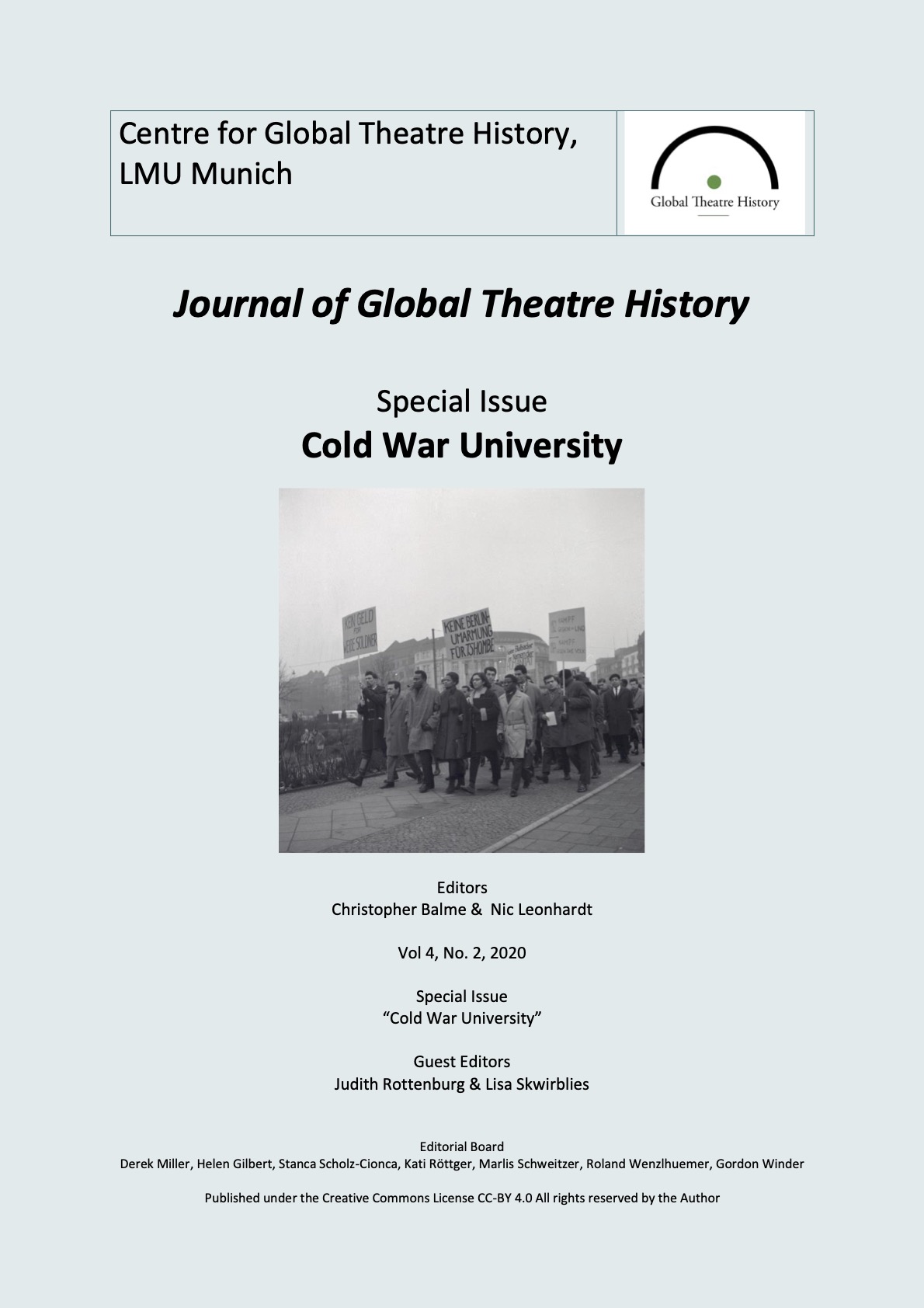 Downloads
License
Copyright (c) 2021 Lisa Skwirblies
This work is licensed under a Creative Commons Attribution 4.0 International License.