Undercurrents of Anglo-American Collaboration
Funding, Training and Cold War Influences on the Theatre Studies Curriculum of Selected Nigerian Universities
Abstract
The Cold War played a crucial but often underestimated role in educational developments across the Third World. In these territories, the drama of decolonisation was often negotiated, scripted, and enacted through a range of initiatives championed by returning students whose activism in politics and academia converged with resistance movements of locally based actors to spur nationalist consciousness, which ultimately led to the triumph of independence across Africa in the 1960s.
This paper shall argue that Cold War politics allied with nationalist fervour to engender a deregulation of colonial higher education policies in West Africa, especially in Nigeria. The campaign for access to mass (university) education, the establishment of the University College of Ibadan (UCI) and later its School of Drama, opposition to its British elitist education heritage and the fear of communist infiltration were just some of the things that prompted Anglo-American collaborations in the Nigerian educational system, especially at the tertiary level, via funding, training, and support from institutions such as the Carnegie Corporation and the Rockefeller and Ford Foundations. By examining the curriculum of theatre studies in selected universities in the country, this paper shall advance that not only did sponsorship, funding, and training influence the trajectory of theatre practice and scholarship, but the legacy of colonialism and circulation of experts also played a crucial role in the battle for the future of the practice that manifested not only at Ibadan and Calabar but across theatre departments in most first and second generation institutions in the country.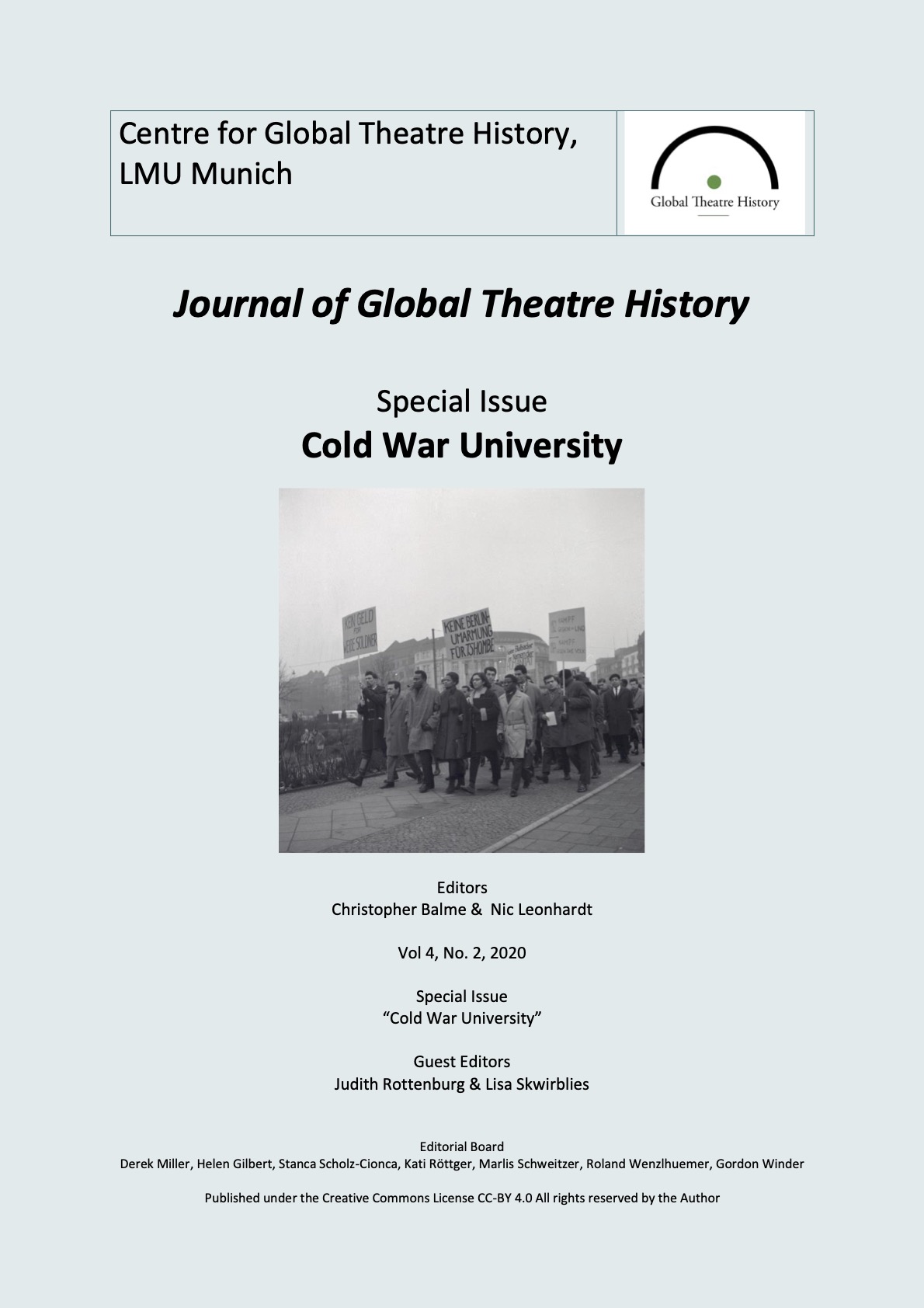 Downloads
License
Copyright (c) 2021 Gideon Ime Morison
This work is licensed under a Creative Commons Attribution 4.0 International License.