Editorial
Abstract
This special issue of the Journal for Global Theatre History focuses on the role(s) that the university, the humanities, the academy, and higher education played in and for the Cultural Cold War. After 1945, in a world of emerging nations, the development of academies, curricula, and university institutions was high on the agenda of cultural policy and diplomatic efforts. Educational institutions also proved to be powerful tools of cultural diplomacy and soft power influence.

The papers in this volume are revised presentations from the international symposium, "Cold War University. Humanities and Arts Education as a (Battle)field of Diplomatic Influence and Decolonial Practice", jointly organized by Judith Rottenburg and Lisa Skwirblies in the context of the ERC project Developing Theatre (GA No. 694559).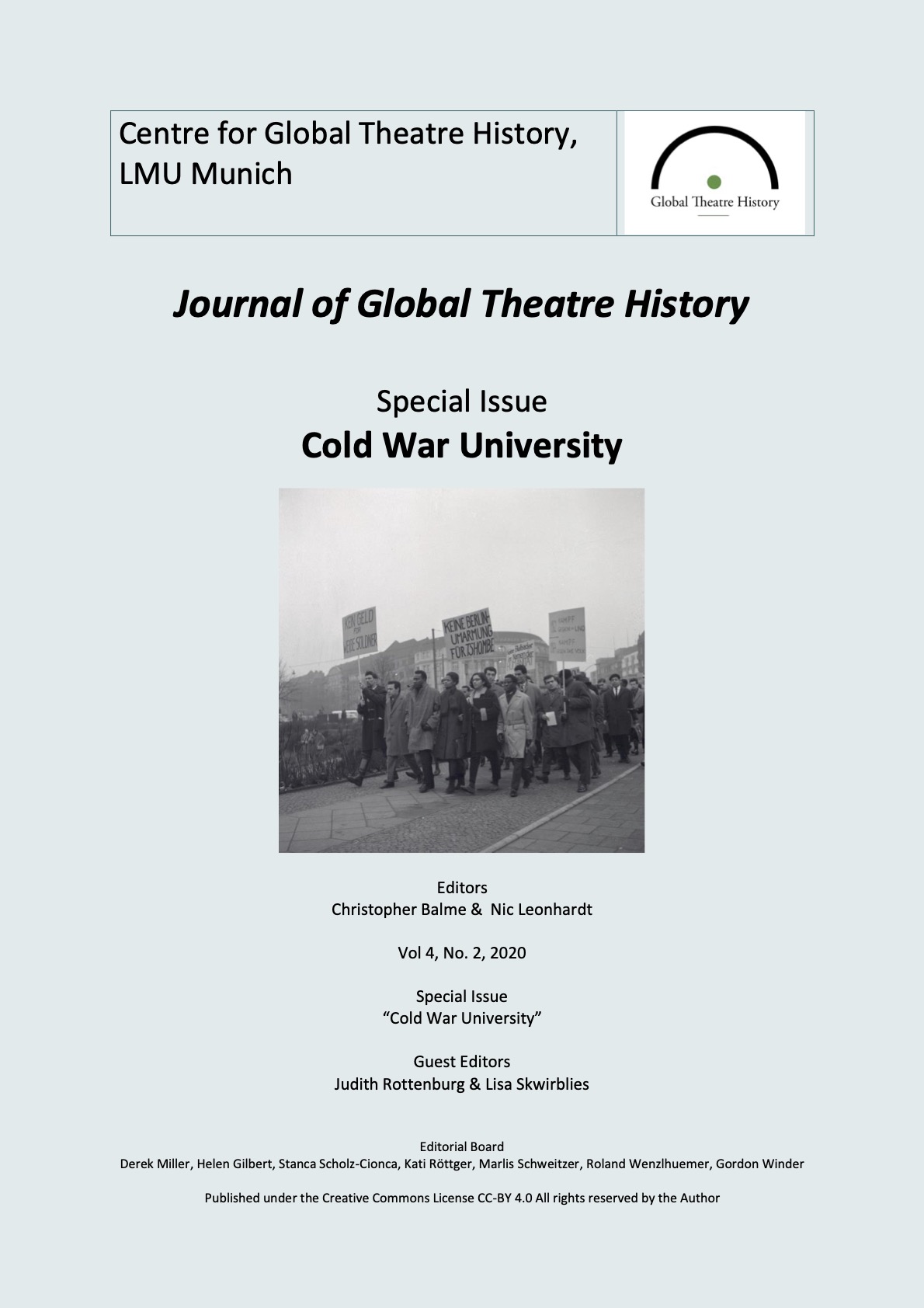 Downloads
License
Copyright (c) 2021 Nic Leonhardt
This work is licensed under a Creative Commons Attribution 4.0 International License.