Building theatrical epistemic communities in the Global South
Expert networks, philanthropy and theatre studies in Nigeria 1959-1969
Abstract
In this paper I propose that the concept of an epistemic community can be adapted to describe how theatre artists, scholars, critics and pedagogues organized themselves as such a community and that several interrelated epistemic communities constituted themselves to promote a practice of theatre within the framework of decolonization. The paper shows how US philanthropic funding, here the Rockefeller foundation, invested heavily in assisting with the establishment of a theatre studies department at Nigeria's first and premier university at Ibadan. Employing network analysis the paper shows how Rockefeller, represented by its field officer Robert W. July, played a pivotal role in supporting young Nigerian theatre artists such as Wole Soyinka and Demas Nwoko as well as expatriate go-betweens (Ulli Beier, Martin Banham, Geoffrey Axworthy). Rockefeller was working parallel to the CIA-backed Council for Cultural Freedom, which was also funding the arts in Nigeria. The result was a highly innovative theatre department that by international standards was pioneering in its combination of theatre practice and academic research.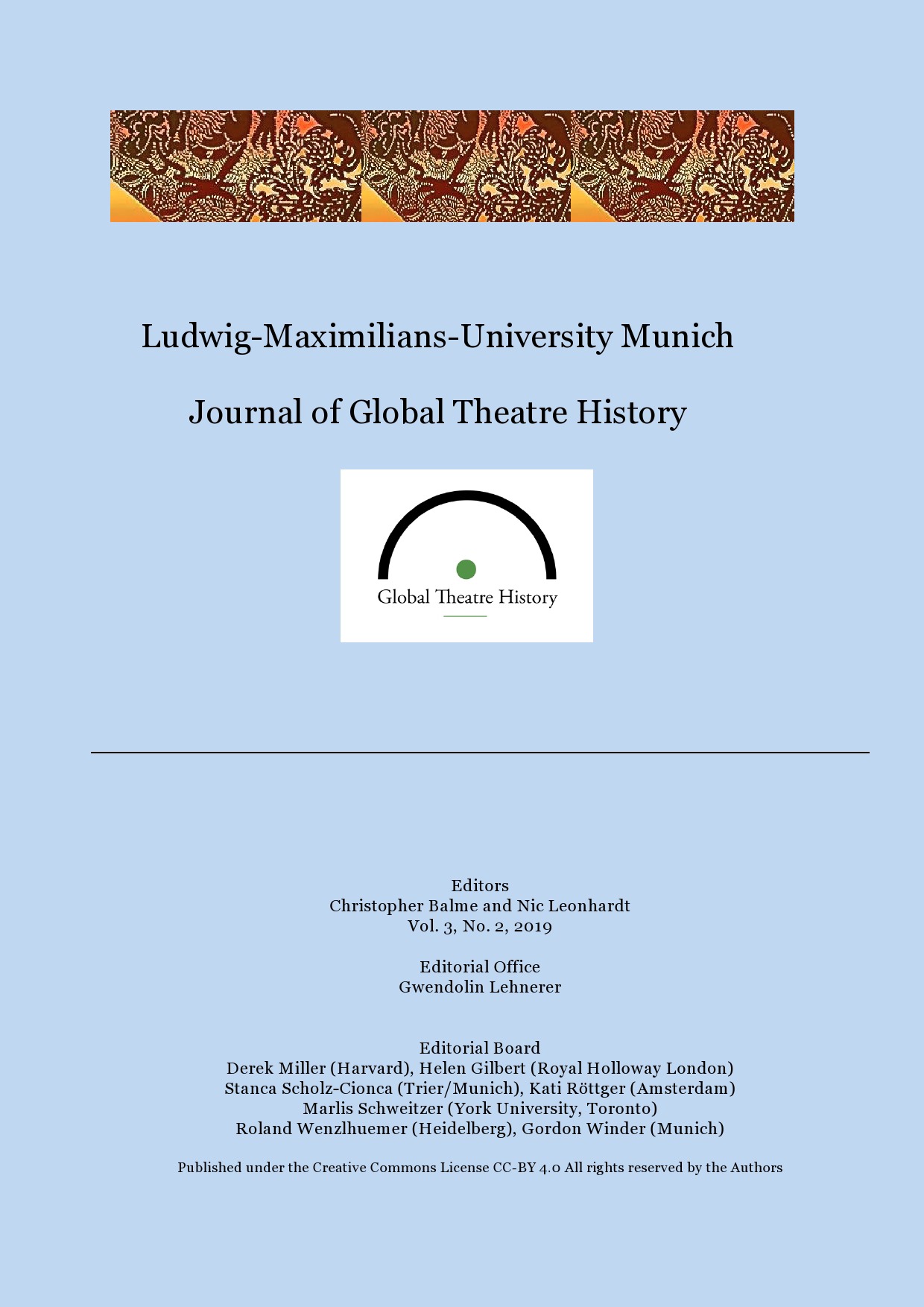 Downloads
License
Copyright (c) 2019 Christopher B. Balme
This work is licensed under a Creative Commons Attribution 4.0 International License.