Dreaming of a new Theatre in Cold War South Korea
Yu Chi-jin, the Rockefeller Foundation and the Seoul Drama Center
Abstract
After World War II and the liberation of Korea from Japanese colonial rule, the emerging Cold War influenced the cultural sphere in South Korea, both through official policies and private philanthropy. In this paper, I discuss director-playwright Yu Chi-jin's interactions with Rockefeller Foundation officer Charles B. Fahs from 1948 to the late 1950s, leading to the conceptualization, funding, and construction of the Seoul Drama Center in 1962. Both Yu's reading of Margo Jones' book Theatre-in-the-Round and his year-long U.S. voyage, suggested and supported by Fahs, contributed to his dream of a new theatre for Korea. Based on internal documents of the Rockefeller Foundation and writings by Yu, I explore how geopolitical, aesthetic, and financial concerns shaped the making of the Drama Center and the theatre scene in post-colonial South Korea.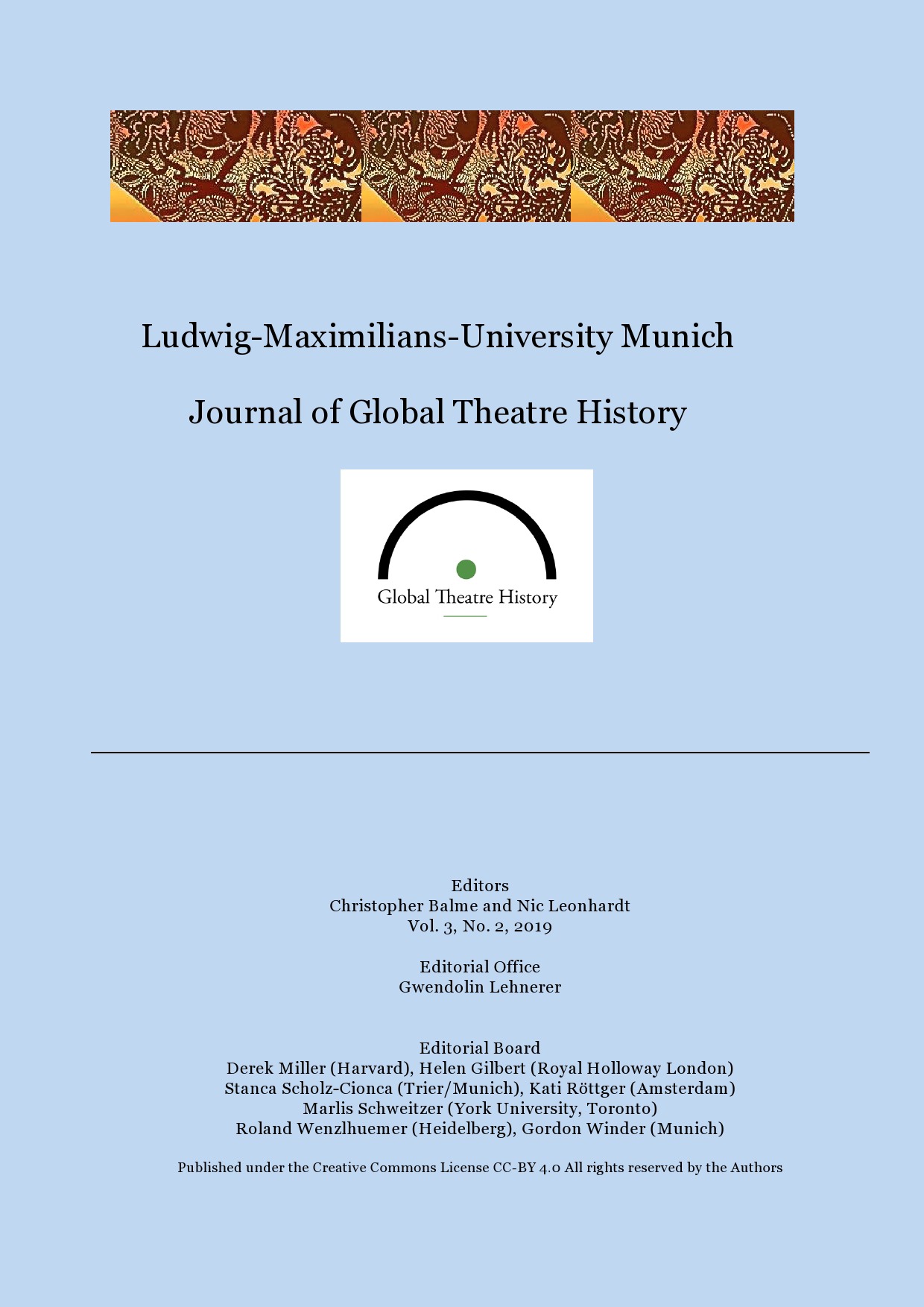 Downloads
License
Copyright (c) 2019 Jan Creutzenberg
This work is licensed under a Creative Commons Attribution 4.0 International License.