"Die erste Jockey-Reiterin der Welt, aus Süd-Amerika": Rosita de la Plata, Global Imaginaries and the Media
Keywords:
Circus, Global Imaginary, Rosita de la Plata, London, Hamburg, Buenos Aires
Abstract
In this paper, the term global imaginary describes the way how people at different times in history perceived the increasing interconnectedness of the world –and how they imagined the globality of the world and their place in it due to that fact. The article's intention is to take the case of the Argentina-born circus jockey rider Rosita de la Plata as an example to show how marketing mechanisms in the entertainment industry of the 19th century, a time markedly characterized by processes of global integration, catered to these global imaginaries, in order to appeal to different publics. This is mainly achieved via the analysis of a number of newspaper ads and articles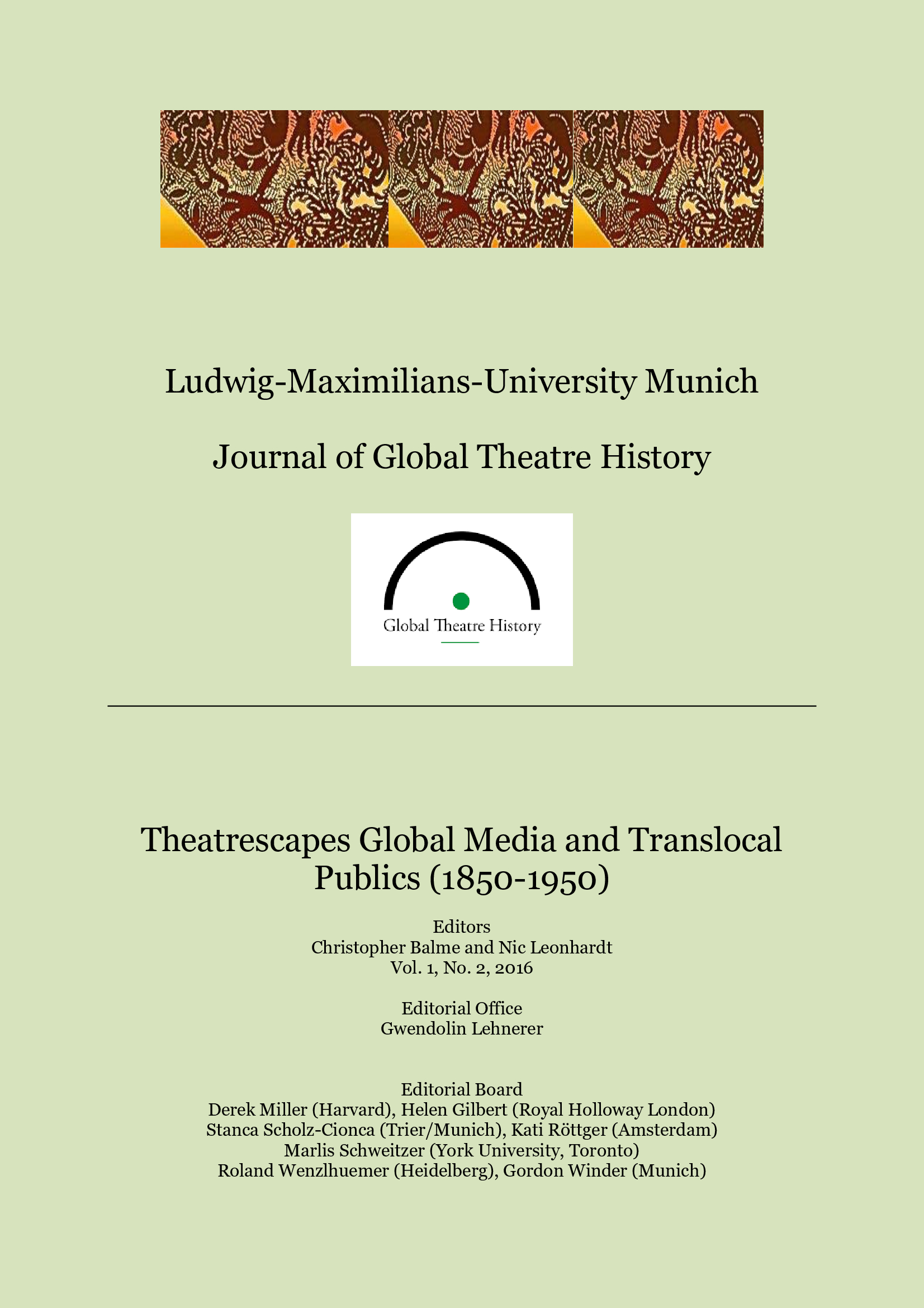 Downloads
License
Copyright (c) 2016 Johanna Dupré
This work is licensed under a Creative Commons Attribution 4.0 International License.