Herr Daniel Bandmann and Shakespeare vs the World
Keywords:
Bandmann, Hamlet, Shakespeare, criticism, acting
Abstract
German actor Daniel Bandmann played his first Hamlet at the age of 20, and made his English language debut as Shylock in New York, 1863. In his prime, he performed extensively in America, Great Britain, Australia, and New Zealand, amongst other countries. Though he played roles which ranged from Narcisse and the Corsican twins to Jekyll and Hyde, he was perhaps most closely identified with a handful of Shakespearean roles: Hamlet, Shylock, Macbeth, Othello, Iago. His apparently ungovernable temper led to a love/hate relationship with the critics, played out in public through the newspapers.  His responses to criticism open a window into his playing of these roles. This paper examines Bandmann's acting in the role of Hamlet and the critical interchanges he engaged in around the world, as an exemplar of the interaction of theatre and the global media.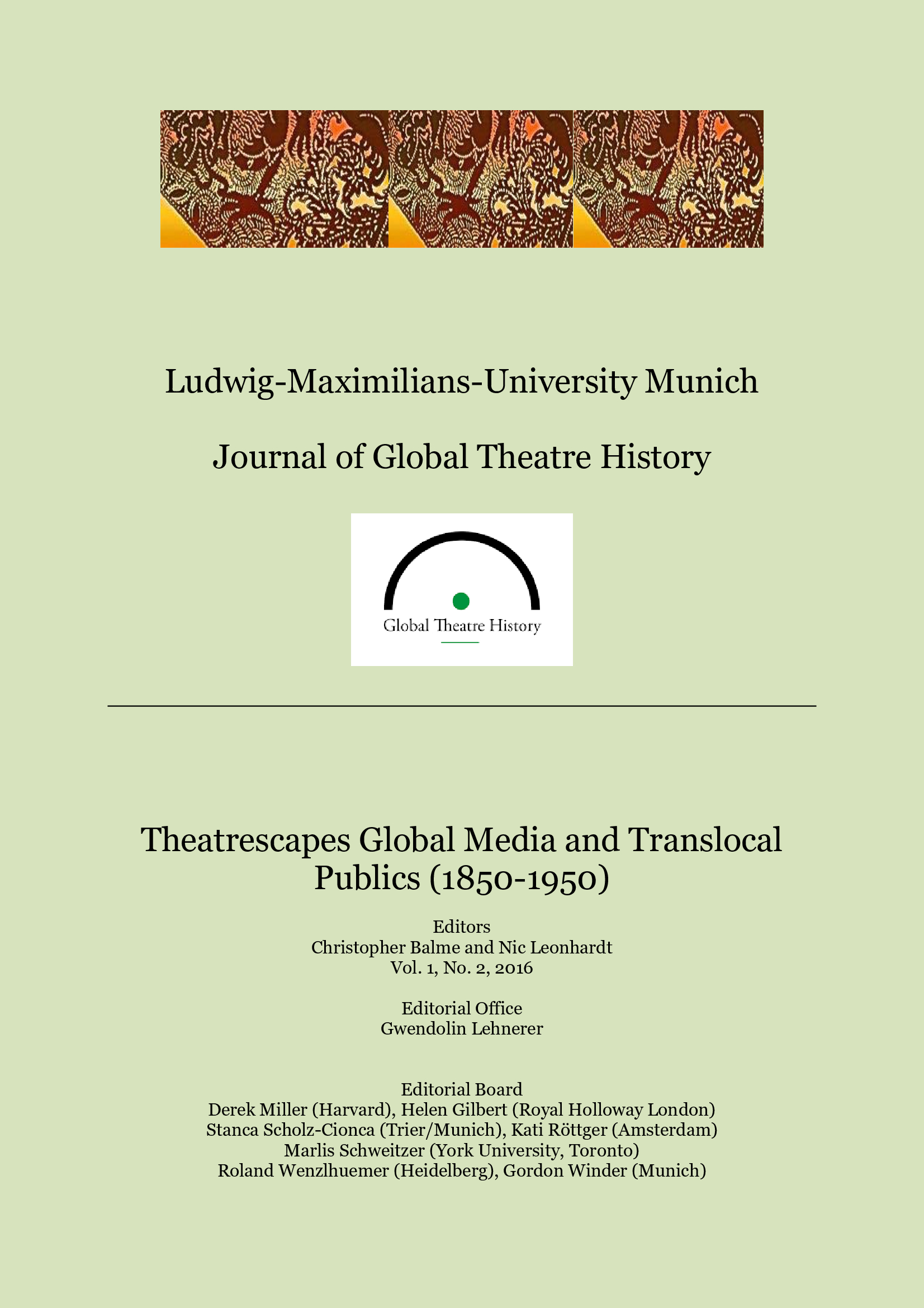 Downloads
License
Copyright (c) 2016 Lisa J. Warrington
This work is licensed under a Creative Commons Attribution 4.0 International License.