Theatrical Commodity Chains and Colonial Competition
Abstract
This essay examines forms of theatrical performance that animated California port cities like San Francisco in the 1840s to ask two sets of interrelated questions: what is the relationship between the trade routes of traditional physical commodities and cultural ones like theater, and how do multiple national projects affect the forms of locality that emerge in contested colonial sites? By looking at a single site within the colonizing world of the nineteenth century, we can more clearly see the ways theater operates as an artifact of multiple national influences, and also in its relationship to multiple physical commodities.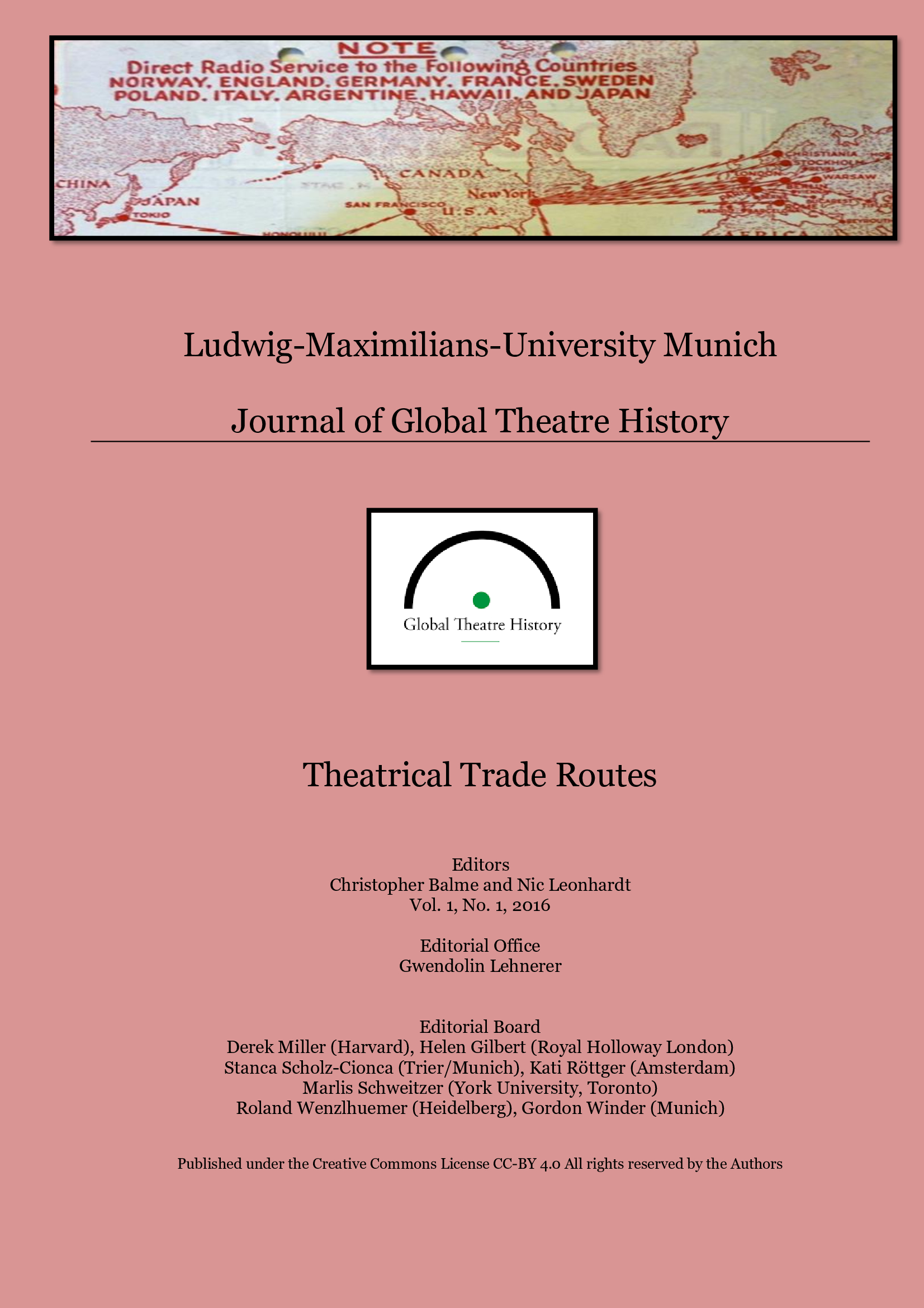 Downloads
License
Copyright (c) 2016 Shannon Steen
This work is licensed under a Creative Commons Attribution-NonCommercial-NoDerivatives 4.0 International License.